125th Year Memorial of the Massacre at Wounded Knee
Click on image to go to website sections:
SI TANKA WOKIKSUYE
(REMEMBRANCE OF THE BIG FOOT BAND)
Four times, we rode. Four years we remembered and prayed and sacrificed. We are relatives. Let's walk together and lose no more. Let us tell the world that we lived and we will continue for the next seven generations. We will wipe the tears of our Nations. 
"WE CAN END THE TRANSMISSION OF WOUNDING" JAMES ODEA
Our Pledge:
To honor the endless lineage of our Ancestors & Relatives who have sacrificed their lives in war, violence and massacre; we pledge to End Massacre; We pledge to End Genocide; we pledge to End Racism, we pledge to End War.
Click here to Join us, and others in this Pledge:
Jean F, 
Stephanie P, 
Gritta M, 
Julia G, 
Marilyn C, 
Raelene B,
and many more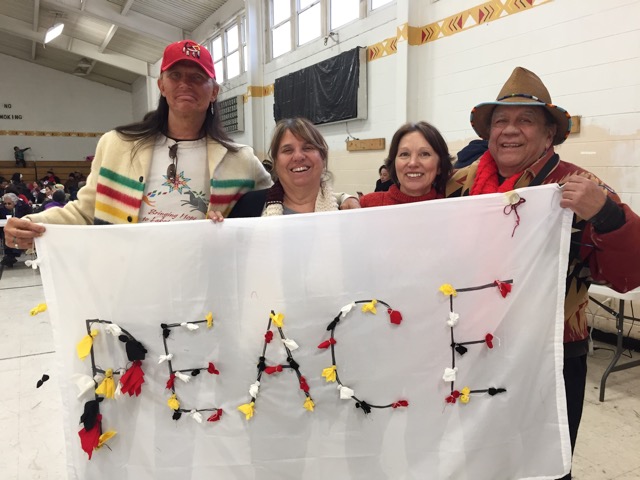 Images courtesy Ken Marchionno & Jean Fleury