Percy has taken part in the Big Foot Ride since 1986, when it first started. He has been helping to sponsor the Big Foot Memorial Ride and the Future Generations Ride since 1990. He is currently in charge of all arrangements for this year's 25th Year Reunion Ride for the Big Foot Riders and all riders who have ever taken part in the Wounded Knee Memorial Ride. He and his family have taken part in many rides to stop oil pipelines from crossing Tribal lands in both South Dakota and Minnesota.
Born on the Pine Ridge Reservation, Percy lives on his family's tribal allotment land north of Manderson, on Pine Ridge, South Dakota. He has lived on the Pine Ridge Reservation his whole life. He and his wife Angie have 13 children and "a lot of grandchildren." He is the founder and director of the Horse Spirit Society, which sponsors horse back riding for groups of all ages. He is also founder and owner of Lakota Trails, another Horse Nation program for outdoor recreation.
 Francis "Chubbs" Thunder Hawk is one of most well known, revered, and respected elders on the Pine Ridge Reservation.  He is continually on call to help others and is always traveling all over the reservation to serve his community in a sacred way.  He has been overseeing the plans for this years Ride and Memorial Ceremony. 
Chubbs has been singing and leading prayers and ceremony for the Big Foot Band Memorial Ride since 1988.  Over the years he has written and sang many songs for the Riders, the Ancestors, and for healing.
He is one of our Honored Elders.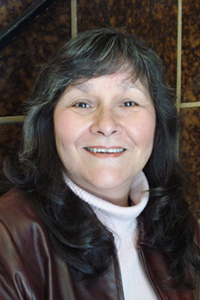 Jean Fleury
Jean is an enrolled member of the Crow Creek Sioux Tribe in South Dakota and is their first Tribal Peace Ambassador. She co-founded her tribe's first Kunsi/Unci Grandmothers Society and serves as their first Chairwoman. She participated in the 100th Year Memorial of the Wounded Knee Massacre in 1990, as a Walker on the Big Foot Memorial Ride. She has ancestors who were killed at Wounded Knee. She is the mother of 5 grow children and 7 grandchildren with another grandchild due to be born this fall.
A practitioner of meditation for 40+ years, Jean is a certified meditation teacher and spiritual counselor. She holds a BS in Nursing and MA in Counseling Psychology. She is co-founder of Healing Hearts at Wounded Knee and the Wounded Knee Global Ceremonies to heal the multi-generational and multi-lineal effects of massacre, holocaust, and war upon humanity, other species and our beloved planetary home. She is working on her Doctorate in Ministry at Ubiquity University under their Wisdom Studies Graduate Program.
Oitancan Mani Zephier lives on the Pine Ridge Reservation and teaches at Kyle, High School where he is the Championship coach for the Varsity and JV basketball teams!  He administrates the Chief Big Band Memorial Ride Facebook page and his wife Tashina is a Big Foot Rider.  He plays a crucial supportive role in all Wounded Knee Memorial and Ride activities.   He will be coordinating live GoPro cameras during this year's ride to share on both the website and Facebook pages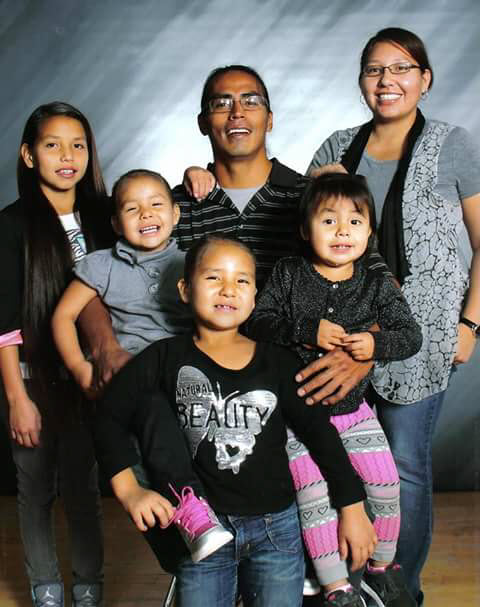 Maria Ramirez
Maria has been riding with the Big Foot Band Memorial Riders for the past 3 years.  Maria's daughter Oheyesa was the youngest rider to complete the ride a few years ago when she was just six years old!  Maria and her daughter now travel together on ride as one of many family groups who are joining the ride each year.  Maria works at the Waldorf School on the Pine Ridge Reservation and will be starting training soon to become a Waldorf Teacher.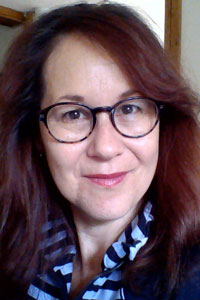 Stephanie Pratt
Dr Stephanie Pratt, a Dakota tribal member and Cultural Ambassador for the Crow Creek Dakota Hunkpati and Tribal Council, was formerly Associate Professor (Reader) in Art History at Plymouth University, UK. Her major study on representation in visual culture, American Indians in British Art, 1700 – 1840(Oklahoma University Press, 2005), explored the construction and reception of images made about American Indians during this period. She was a co-curator of Between Worlds: Voyagers to Britain, 1700 – 1850 at the National Portrait Gallery, London in 2007 and lead curator of George Catlin: American Indian Portraits, first shown at the NPG, London and subsequently at Birmingham Museum and Art Gallery, in 2013.          Contact: [email protected]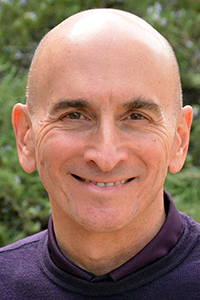 Saniel Bonder
Harvard-educated Saniel Bonder has helped hundreds achieve unshakable spiritual awakeness amid the stresses of everyday living. His many books include Healing the Spirit/Matter Split, Waking Down, and the novels While Jesus Weeps and Ultimaya 1.0. Saniel is the founding originator of the Waking Down in Mutuality® transmission and teachings and recently, with his wife and full teaching partner Linda Groves-Bonder, has launched Human Sun Institute and The White-Hot Yoga of the Heart™. He's also a (very!) amateur golfer and flutist. He and Linda teach around the U.S. and internationally and are also founding members of Ken Wilber's Integral Institute.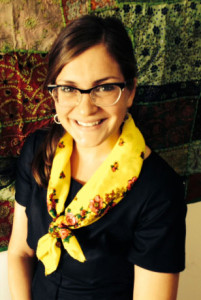 Alison is a social change artist, creative strategist and consultant. She currently runs a full service communications company, Geek Friend, and is based in Seattle.
Recurring themes in Alison's work are social justice, identity and homeland. Her work is interdisciplinary and often participatory or collaborative. She has worked intensively with marginalized and indigenous communities in the occupied Palestinian territories, Israel and the United States and frequently travels between artists, activists and politicians; policy makers, funders and corporations by creating unique projects and opportunities for collaboration and innovation. To learn more about Alison please visit her at alisonramer.com
Stephen is the CEO of The Shift Network and a member of the prestigious Transformational Leadership Council and Evolutionary Leaders group. As the former Director of Membership and Marketing at the Institute of Noetic Sciences, he was the driving force behind the Shift in Action program. He is also the author of Radical Spirit (New World Library), and a forthcoming book Sacred America, Sacred World. Stephen directed and helped to create the Esalen Institute's Center for Theory & Research, a think tank for leading scholars, researchers, and teachers to explore human potential frontiers.
Philip is Director of Peace at The Shift Network, director of The Summer of Peace and lead designer of the World Peace Library. The Summer of Peace is an annual event created by The Shift Network in 2012 that includes a free online telesummit featuring interviews with peacebuilders from around the world. 
In 2012, Philip presented on the Summer of Peace at the first United Nations High Level Forum on the Culture of Peace.  That forum was opened by UN Secretary General Ban Ki Moon.  In 2013, the United Nations published an article about the Summer of Peace in its UNITY magazine in China – (edited version) Creating a New Narrative of Peace: From Inner Peace to International Peacebuilding.   To read more of Philip M. Hellmich's bio click here: 
Alison is the Director of Telesummits at The Shift Network. Previously, she ran her own successful coaching and training company for 7 years, following a nearly 20-year career in the nonprofit sector. Alison holds an MA in Organizational Development and Transformation from the California Institute of Integral Studies, and enjoys the rich diversity of people and experiences she finds living in Northern California.
Carolyn is one of the original supporters from the UUMAN Church [Unitarian Universalist Society for Metro Atlanta North] in Roswell, Georgia for all activities for this year's 125th Memorial of the Massacre at Wounded Knee and Chief Big Foot Band Memorial Ride.  She is an active practitioner of the Integral Theory and Philosophy founded by Ken Wilber and has been a past supporter of 'Waking Down in Mutuality' founded by Saniel Bonder.  Her visionary leadership has led to an the  growing practice of various forms of meditation within her spiritual community.
Laura  is a leadership and spiritual development coach, Veriditas Advanced Certified Labyrinth Facilitator, and sacred landscape guide in Portugal.  A self-proclaimed "life adventurer", Laura believes in bringing a sense of the sacred to everyday living. Originally from the US and having worked in Silicon Valley for over 10 years in high tech operations and management, Laura now lives near Lisbon, Portugal. She holds both an M.A. in Wisdom Studies and a B.A. in Chemical Engineering, and is the Labyrinth Practitioner at the Penha Longa Spa and a Signature Retreat Collaborator at The Sanctuary Portugal. Laura is co-founder of Earth Shamans. Informed by her research and immersion in the Portugal ecofield over more than seven years of residence in Portugal, Laura also takes groups on pilgrimage in Portugal, into the imaginal realm of mythology and metaphor where a cast of Portuguese characters comes alive. Link to Laura's website.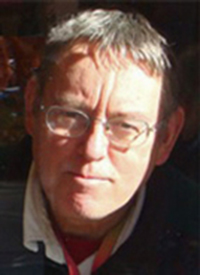 Calen Rayne
Calen is a Unitarian Universalist Lay Community Minister and Spiritual Director in Asheville, NC. He has trained with alchemists of the first religion of the Himalayas (nameless religion), known as "patterns of heaven and earth" or "sacred conventions." Dr. Rayne builds labyrinths, designs and consults on sacred landscapes, and produces energy mandalas and altars for healing. He is a Veriditas-Certified Labyrinth Facilitator and co-founder of Earth Shamans. Scientific discovery is still catching up to ancient wisdom, and Calen Rayne is standing at the crossroads of the two. Calen works with this internal mapping system in a method he learned in the Himalayas, called "genesis point vibrational radiesthesia", which enables us to identify a particular point at a sacred site where we can connect with the energetics of the land. Link to Calen's website.
Lynne Sagen, has a passion to support you in clarifying your vision and to get your message out. She's often called a Technical Wizard and a Rock Solid, Grounded Event Manager "Angel". Lynne has over 20 yrs career experience with High Tech Equipment and Manufacturing leading Multi-Million Dollar projects, and training her teams to be able to replace her when she is gone. She has often been the first and only female engineer in the organization, and has even at one time been called "Sir". Lynne has also spent the last 20yrs on her own self-development and leadership journey which includes 14+ yrs with Landmark Education's Leadership programs including Team Management and Leadership, and the Introduction Leaders Program. Lynne is also a certified Train the Trainer, and graduate of Guerilla Business School. Lynne is passionate about helping others find their voice, clarifying their vision and turning their dreams into reality.  Lynne's website