Tuesday, December 22, 2015
 
Dear Healing Hearts Community!
Today we bring you the latest updates from the Ride preparations and suggestions for holding your own ceremony.  We are all excited, and look forward to bringing you with us in our hearts as we make the journey to Wounded Knee. 
 
Dear Healing Hearts at Wounded Knee Community! 
You holding / hosting Ceremony!
You signing / signed Pledge!
You giving Monetary Donation / Support!
 
 
Bless you!
And thank you All!  Your love, intention, prayers, and spiritual commitment are felt, absorbed, inhaled, and gratefully received by our whole Healing Hearts Team, our great human family and our Beloved World!  We acknowledge once again our commitment to Peace for all of humanity and to a healthful, loving and flourishing relationship with our planetary home. 
 
Today! 
This day all the Chief Bigfoot Band Memorial Reunion Riders, Future Generation Riders, Sitting Bull Memorial Riders, and the full caravan of supporters are gathering at Bridger and Takini School in preparation for starting the Big Foot Ride tomorrow morning!
 
Percy White Plume sent the first 40 horses up from Pine Ridge yesterday along with feed, saddles and tack.  Riders and participants are coming from all over the United States and Europe.  The first two loads of food left last night in a van and SUV with barely enough room for the drivers.  Gas money was distributed to key gas stations for those towing horse trailers and the Port-a-potties are secured-essential!  Gymnasium rentals are secured in Takini, Kyle, and Porcupine communities for participants to use at night.  Lodging support is being provided to our spiritual leaders and honoring gifts for the ceremonies have been secured.  Our videographers and photographers are on standby so we can provide you and the world a daily update.  We love that you will be able to journey with us to a great extent due to modern technology. 
 
Suggestions & Guidance for Ceremony
 
For those who would like support for ceremony, here is a tentative outline and two offerings from Grandmother Flordemayo.  Please feel free to have candles, flowers, an alter, if you wish, or other objects to assist you in creating a sacred, respectful or reverential space.  And, please feel free to have as much music as you feel inspired to have throughout!  There are some groups who will have a drum, which represents the human heartbeat in communion with the universal heartbeat.  These are all suggestions and ideas for you and may lead you to your own inspirations.  Please do feel free to use and honor your own spiritual and/or non-traditional practices.
 
1.  In gathering, here is an opening prayer from Grandmother Flordemayo: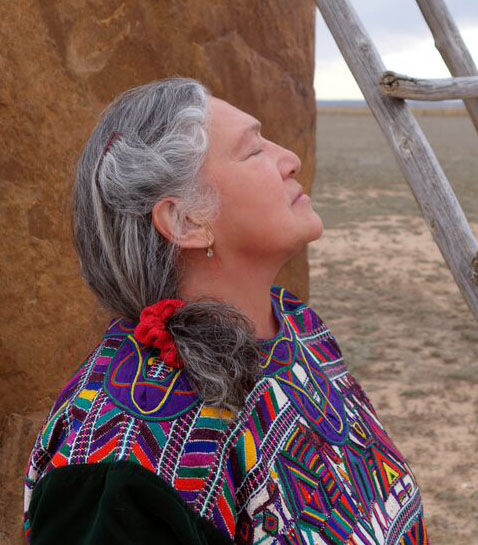 As we start with our ceremonial prayers
we gaze our vision to the East
we recognize the direction in our prayers and heart
greetings and gratitude
We move clockwise to the South
we repeat again
moving again to the West
and we repeat again
We move to the North
We repeat again
As we come come in completion of the 4 directions
We honor the Earth
By touching the floor
We then raise our hands to honor the Heavens
this way we have brought our self in the movement of the
The Heaves and Earth and the 4 direction
 
Love and Light,
 
Flordemayo, Universal Healer
www.followthegoldenpath.org
 
2.  You may want now to invite the Ancestors of your location to invite their blessings and give them thanks for their sacrifices and send them your blessings as you do ceremony to honor them.  Or you may have other invocations that you will want to use.  This is very open to your own spiritual practice or calling.
 
3.  You may want now to share some of the history of your place and why you are holding ceremony there.   As an alternative, you may want to cite "Our Call" on Healing Hearts at Wounded Knee, as this is a universal mission to end war and massacre.  Or you may be inspired to do other things related to your site.
 
4.  Here is a special offering from Grandmother Flordemayo which came to her specifically related to these ceremonies:
 
Spiritual Conversation with the Beloved Mother
(December 21, 2015)
When we make the commitment to bring a Global Prayer together, the prayers from the heart is our vessel.  Think of the breath as the vehicle.  We then consciously move these (prayers) from the Earth to the Heavens; and in our hands we hold a stone.  The stone represents a tangible object that we will pour all of our prayers; our good thoughts, our wishes, and everything that we as humans want to turn around and move that is not serving a purpose in our lives at this moment.  Embrace the stone and pouring into this stone all of your unconditional love, hold it throughout the day, sleep with it at night and allow it to become one with you.
On December 29th, at noon, when humanity plants their prayers for the future you can place your sacred stone in a place on the earth and allow it to bring circles of healing in the four directions of Mother Earth.  Seeing and knowing that these circles will come together and build a web of healing energy around the world not only on the 29th, we will continue to see the healing and the changes so that it can continue.

Note: 
Folks should get or pick up a stone from their local area today, the day of the Winter Solstice, or the first opportunity upon hearing about this. The stone represents a tangible object that we will pour all of our prayers, our wishes (see above).   If they already have a stone, they can use this stone as well.   Either way is fine.   Also, we can suggest that folks keep the stone with them until  December 29th if they wish.
 
5.  This may be a place for some personal sharing from participants for their history, hopes for the future, future plans,  or however they feel moved to share.
 
6.  Closing Prayers
 
 
 
Ceremony Updates-
Mission and Vision of Global Ceremony
 
December 29, 2015 we begin a Four Year Cycle of Ceremony, Healing Hearts at Wounded Knee.
 
This is the year of awakening.  We awaken to the deeply embedded multi-generation and multi-lineal wounds of humanity caused by war, genocide, massacre and holocaust.  No human on earth is left untouched by this legacy.  Even the beloved Elder Brother Kogi Tribe of Colombia living outside of colonialization and contact are being threatened by the effects of Younger Brother's greed, ignorance, and "out of control," "out of balance" behaviors. 
 
The second cycle will be the Year of Healing.  As we invite the Sacred, the Great Mystery of creation itself to join our intention to heal; we will be gaining ever more collective wisdom, fraternity, and compassion to embrace and solve our collective almost insurmountable man-made crises: continued conflict, violence and war; massive hunger, starvation and death; deal-dealing climate damage; rapacious physical, emotional, psychological, and spiritual poverty; massive ignorance; and the deep void of ethical or inspired leadership.
 
We will be learning and supporting one another in this burgeoning social discovery process and sharing our healing experiences,
 
The third cycle will be the Year of Forgiveness/Forgiving.  The power of forgiveness and the act of forgiving are too little known in human social interaction.  This will be a new frontier and much needed frontier for humanity.
 
And the forth cycle will be the Year of Celebration.  This year we celebrate the fruits of our journey over the last 3 years and great spirit of unity that has brought us together. The spiritual force behind our engagement will no doubt have many surprises for us on this adventure!  We will continue in the process of discovery that this whole ceremonial cycle is certain to engender.
 
We are in a great humanitarian, great devotional, great spiritual mission.  
We continue moving forward in a sacred way.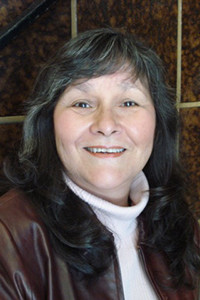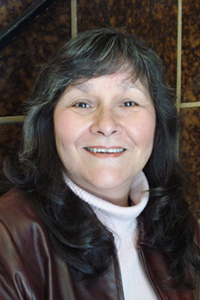 Jean Fleury 
For Healing Hearts at Wounded Knee
Header image credit: 
Main Image "The Centennial Ride to Wounded Knee", 
James Cook,  http://traditionalsubjects.com
Important links to reference and to share:
Support & Guidance for Ceremony: https://healingheartsatwoundedknee.com/suggestions-guidance-for-ceremony/ 
To make a donation to the riders or ceremony: https://healingheartsatwoundedknee.com/donations-2/  
Visit Our Global Ceremony Map: https://healingheartsatwoundedknee.com/global/ceremony-sites/
 
Register your Ceremony: https://healingheartsatwoundedknee.com/ceremony-registration
Update information for your Ceremony: https://healingheartsatwoundedknee.com/ceremony-location-data-update/ 
 Healing Hearts at Wounded Knee Public Facebook Page: https://www.facebook.com/HealingHeartsatWoundedKnee/
Healing Hearts at Wounded Knee Private Facebook Group page:
https://www.facebook.com/groups/HealingHeartsatWoundedKnee/
 
Contact us for Questions or Support: [email protected]